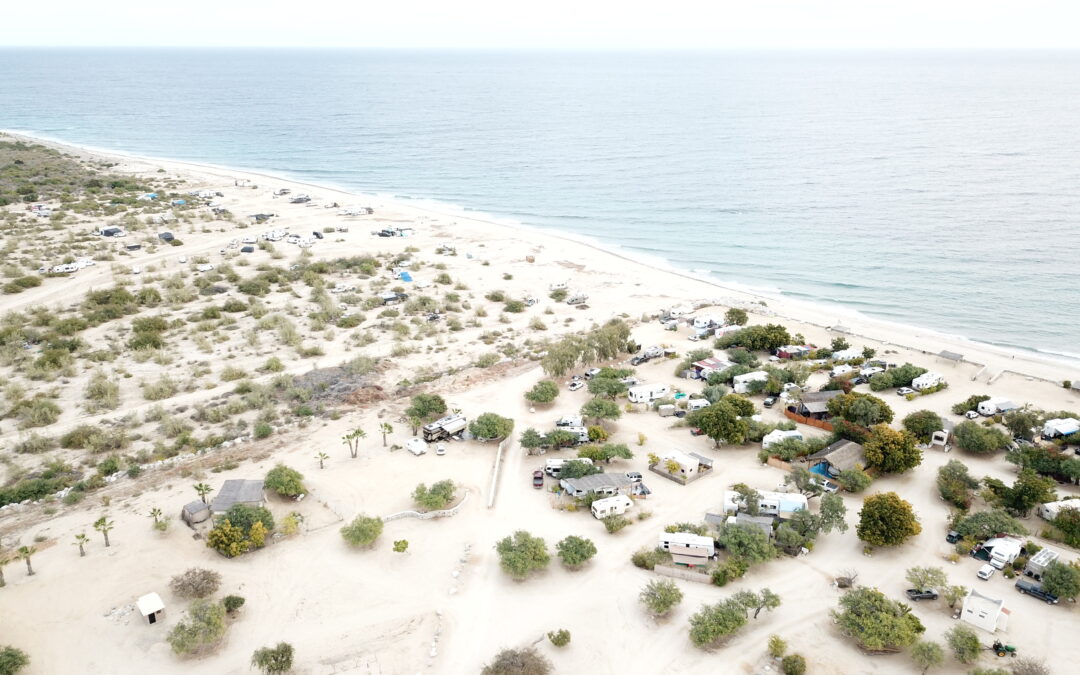 Nancy is a Canadian who lives in a Recreational Vehicle (RV) in Baja California Sur (Mexico). There, she makes ornaments with seashells that she has collected at different points along her route through Baja. She is now settled in a community of foreigners occupying the San Bartolo creek bed, where she will spend the months of good weather from November to April. She will then fly for a while to Canada, but her things, including her truck, stay in a flood risk zone.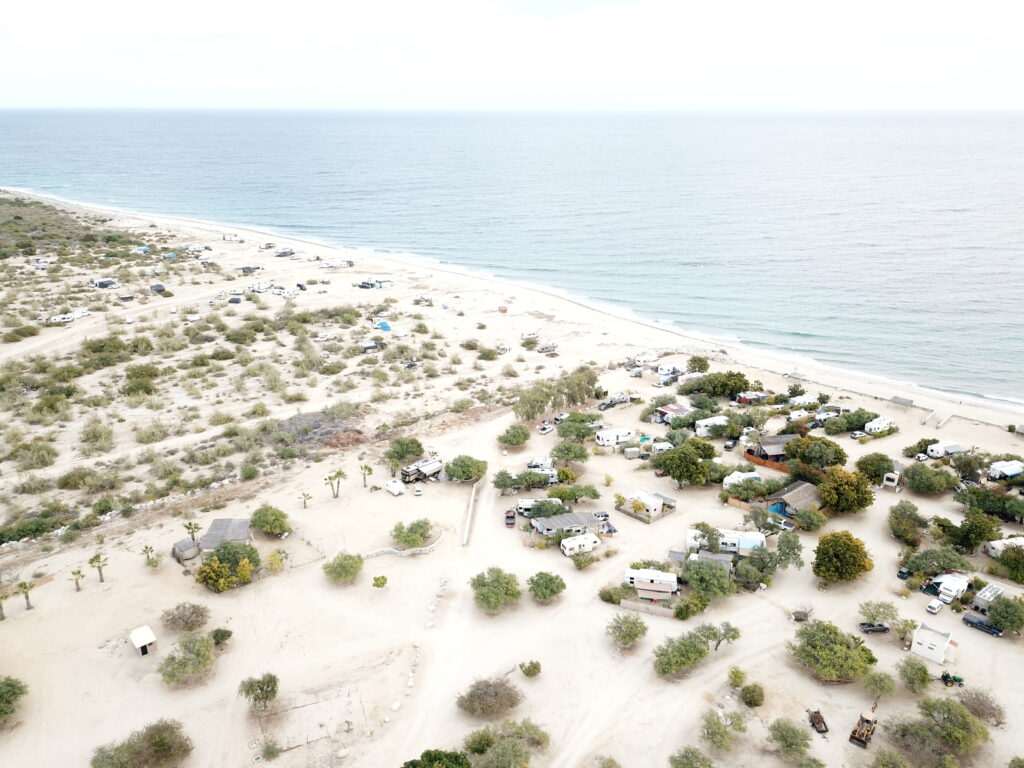 Recreational Vehicles communities in Baja
Like Nancy, approximately 40 other foreigners live in RVs on San Bartolo Creek. It is located near Los Barriles, which is a popular beach destination for retired foreigners, or "digital nomads" who enjoy activities in contact with nature.
RV communities traveling through Baja are prepared with technological equipment. From hiring local internet plans to getting water filters, solar cells and Starlink antennas are some of the options that allow travelers to tour the peninsula without the need for hotels.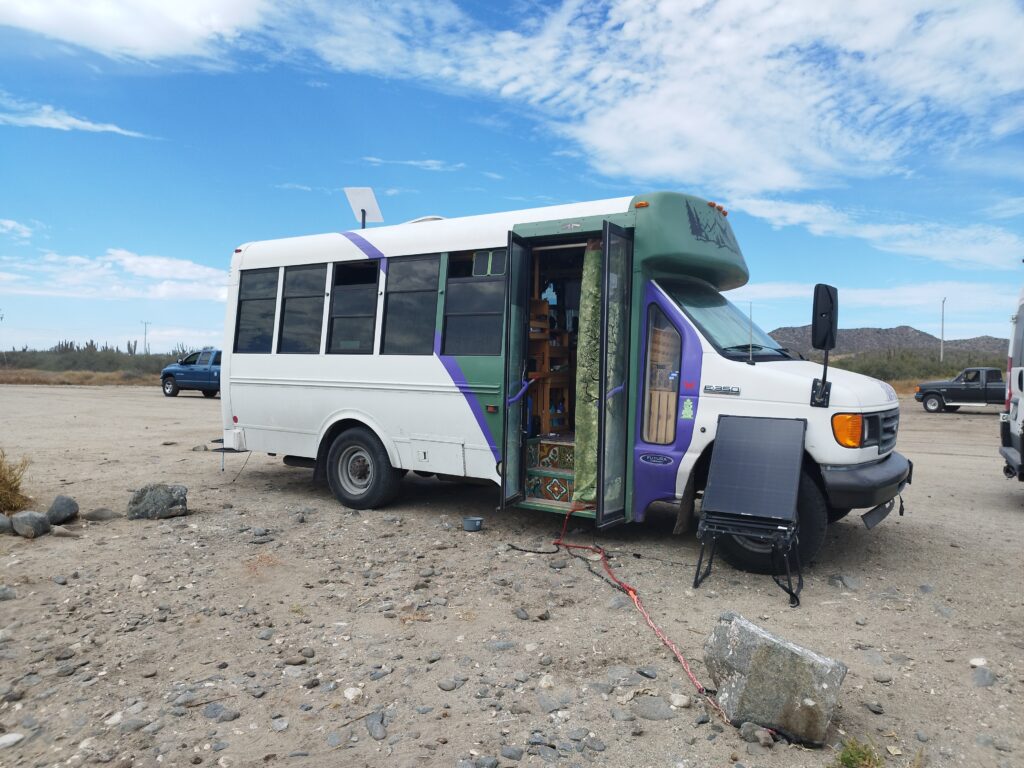 In addition, this form of tourism is popular because of the ease of bringing vehicles into Mexico from the US. The Baja California Sur peninsula is part of Mexico's "free zone", which is a border strip where people do not need a permit to enter their vehicles.
This is a measure to promote tourist activities.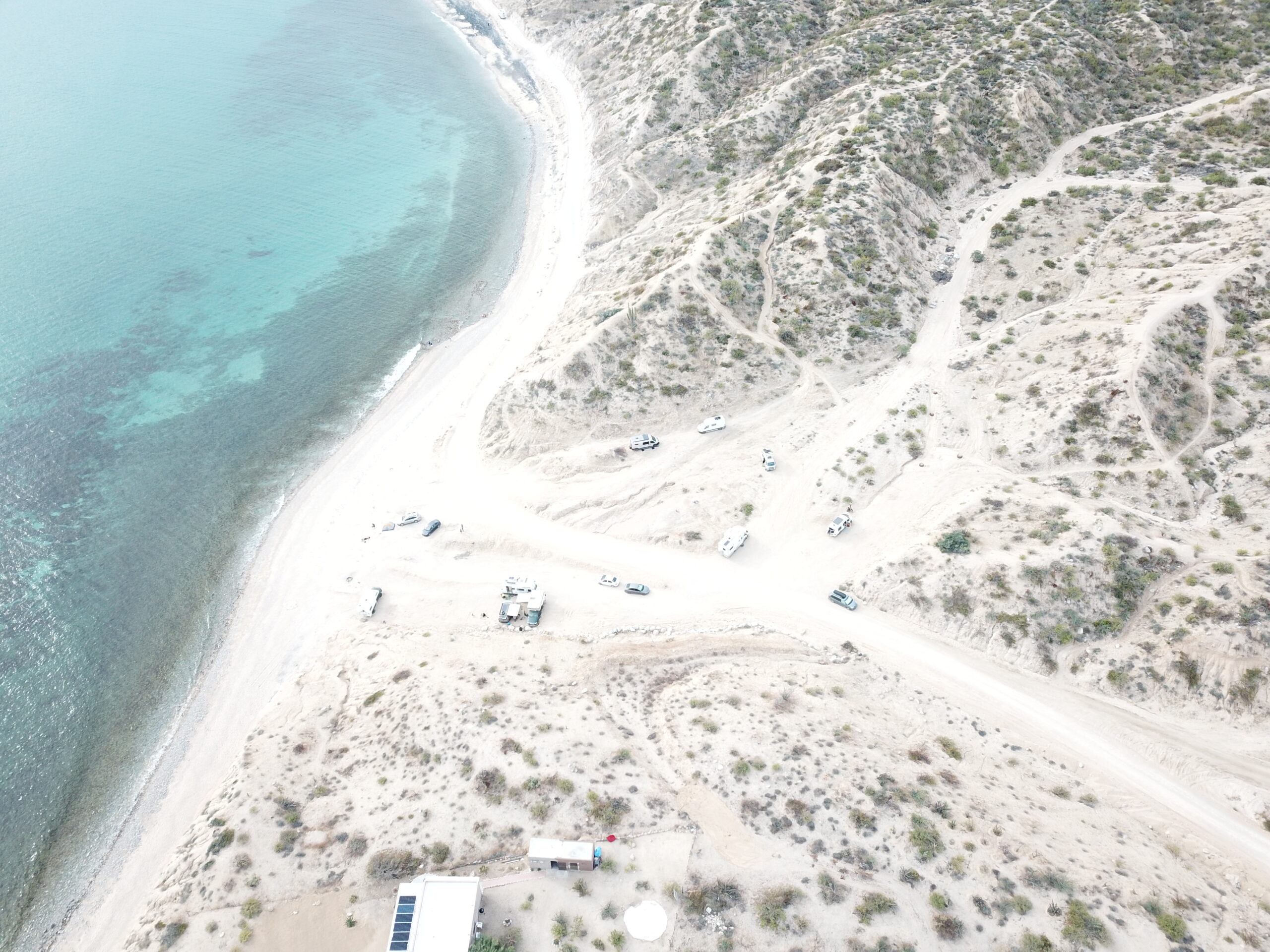 Mexican laws on land occupation
Leaving aside the adventure of traveling in RV, this type of tourism represents implications in the territory. In Mexico, the laws that regulate this are the urban development plans. According to the Los Barriles plan, the San Bartolo creek is classified as a risk zone, as it is considered a large water flood.
At the same time, the plan declares this zone as suitable for recreational services. That is, those destined to the conservation of stream beds, without allowing permanent constructions. In this sense, even though RVs are not permanent constructions, they do not contribute to the conservation of the area where they are located.
Architecture Spatial appropriation Strongly urbanized Urban development Urbanization Urban landscape Urban planning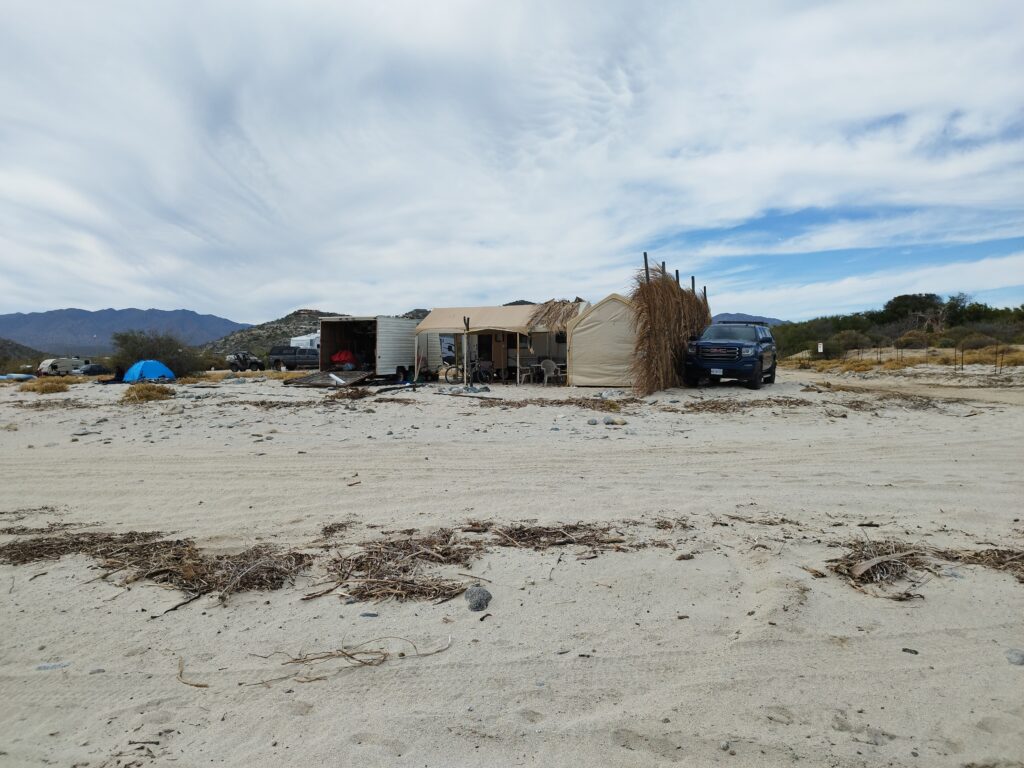 Environmental implications in the San Bartolo risk zone
The Los Barriles plan also notes some environmental characteristics of San Bartolo Creek. In it, there is "gallery" vegetation, which grows along the banks of rivers or streams.
This type of vegetation fulfills several functions in the ecosystem:
Maintaining the balance between plant species and aquatic organisms
Facilitating the infiltration of water into the aquifers
Containing the water currents that flow down the watercourses.
In this regard, the San Bartolo RVs should be subject to special monitoring to maintain these conditions.
Also, San Bartolo has "fluvisol" soil type, which is usually humid because it is related to bodies of water, and is suitable for vegetation growth. This makes it a soil where it is not so easy to build deep foundations, and which must be protected from sewage contamination from RVs.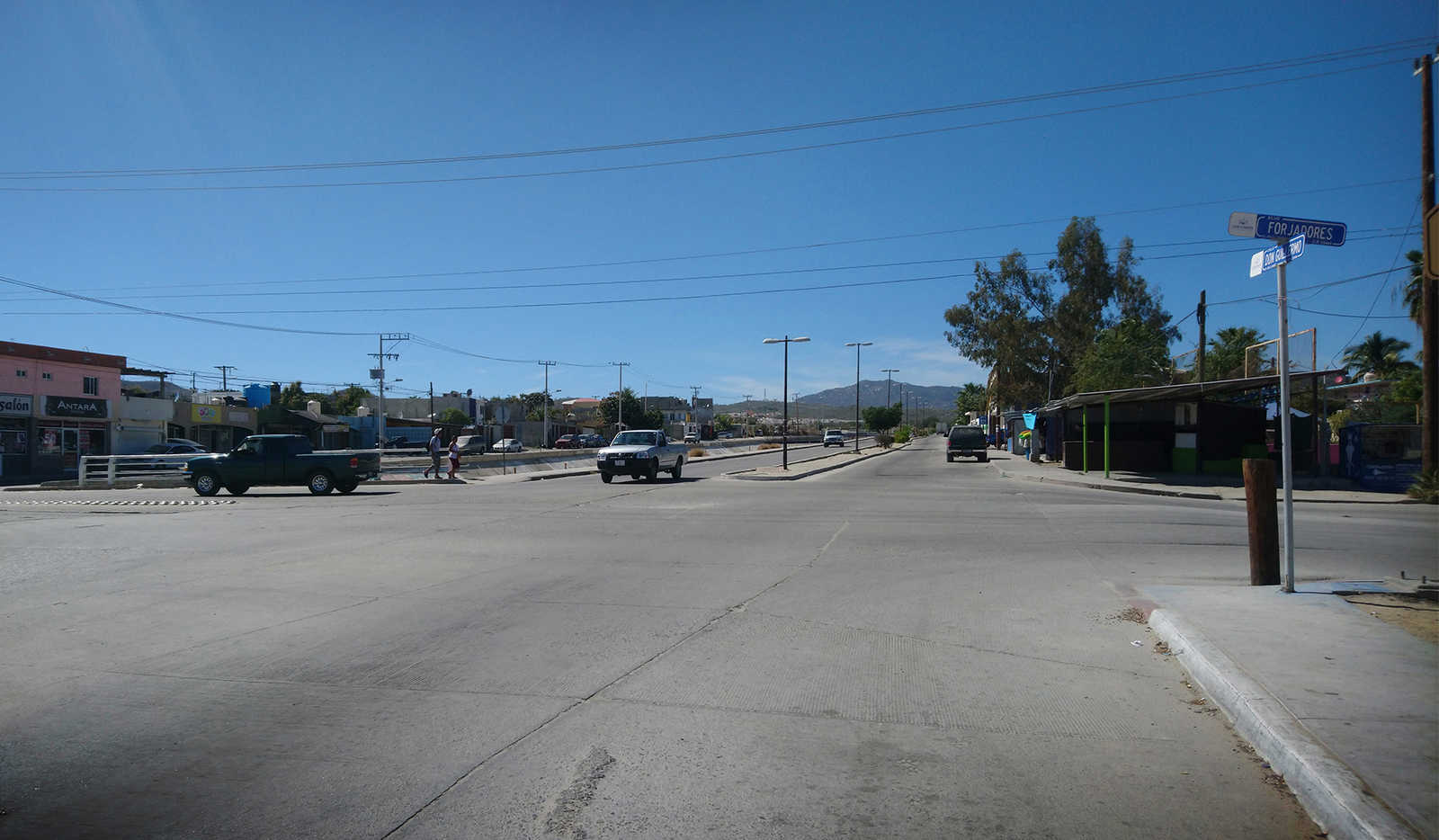 When cities get hot: Urban Heat Islands
Urban Heat Islands are on the rise and become more and more of a problem for big cities.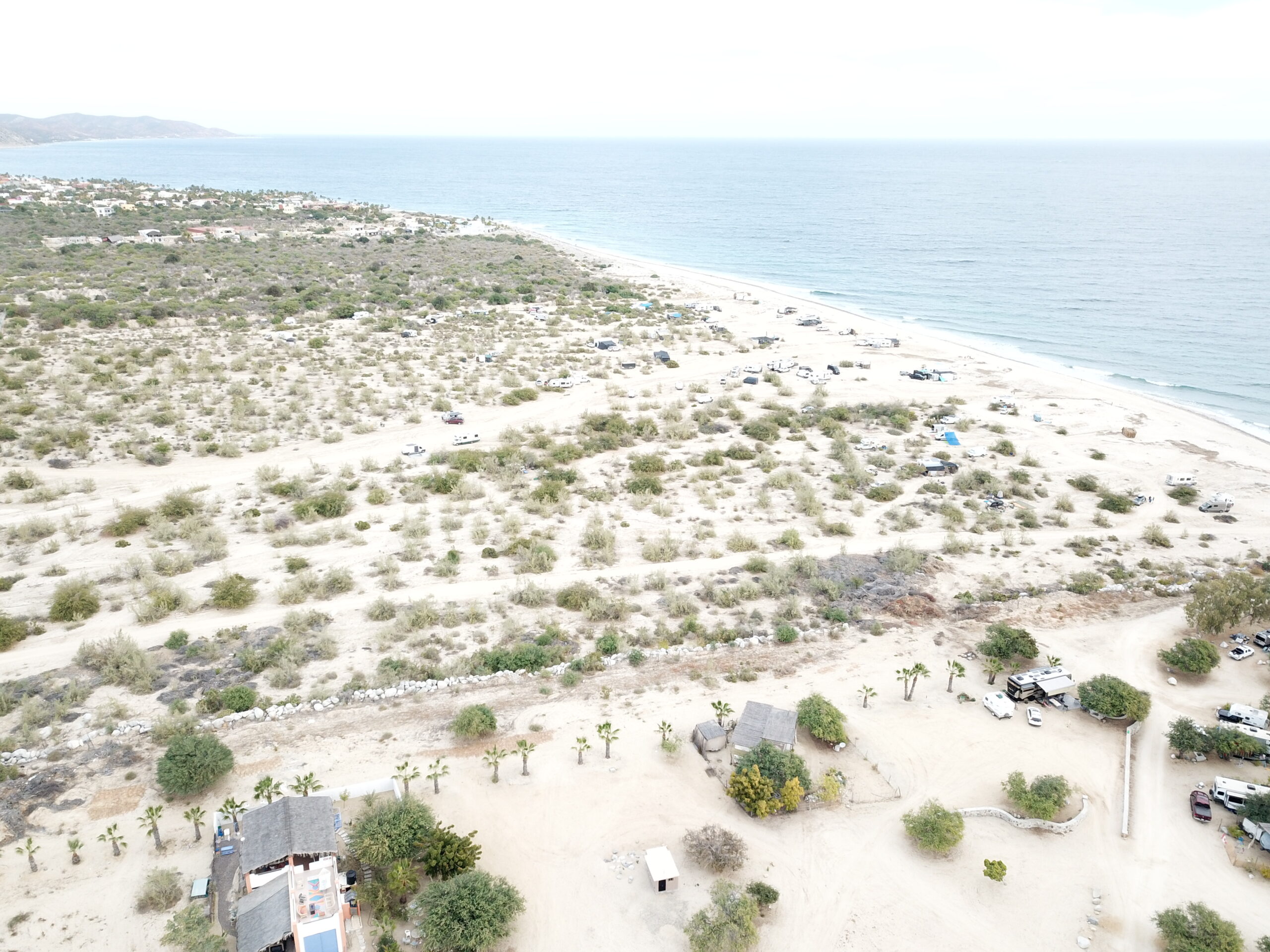 Social implications in local communities
In Baja, there is a very clear phenomenon, which is the boom of foreign tourists. Due to the real estate and tourism market, foreigners are buying vacation homes or settling for long periods of time. This has two notorious effects: increase in the cost of services, and displacement of local people.
The foreign tourist has a higher purchasing power. People in Baja earn approximately 444 dollars a month, and the minimum wage in Mexico is 10.6 dollars a day. To compare, a place in an RV campground costs 200 dollars a week.
The gaps between the cost of living and the income of local people force them to move to areas where both services and housing are within their reach.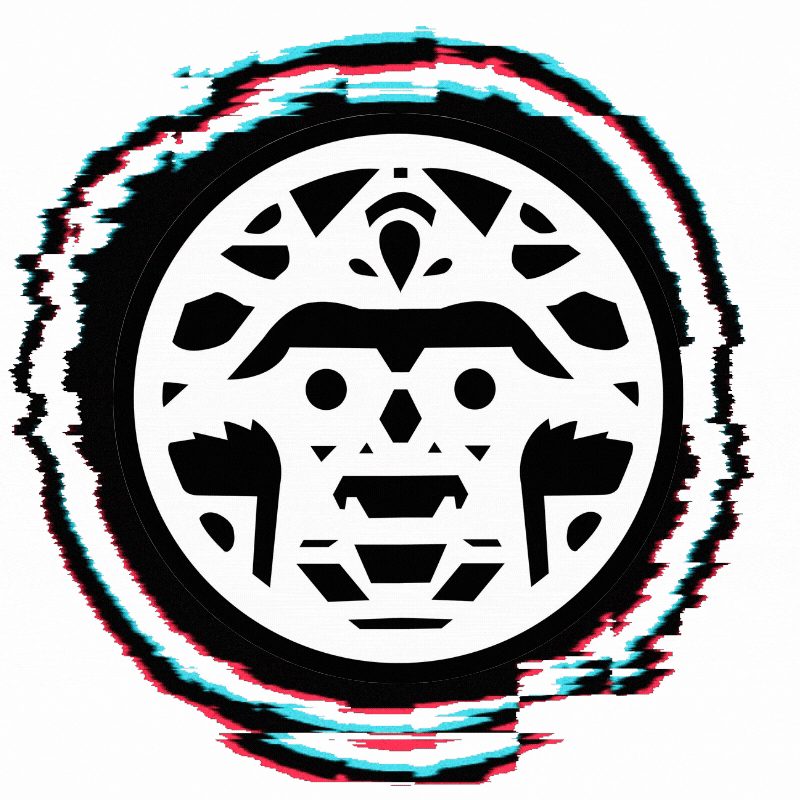 Environment
Discover more about environmental topics with Urbanauth. Your urban media about the relationship of the human to the urban.
In addition, there is also the cost of maintaining transportation infrastructure, drinking water or sewage. Foreign tourists do not pay taxes but use some of these infrastructures, which the municipalities maintain with money from Mexican taxpayers only.
It is clear that the nomadic lifestyle will become more and more possible with technology. However, the lack of clear regulations on land occupation may generate consequences of greater impact in the future. This does not mean removing tourists from the territories, but rather thinking of ways to collaborate and create mutually beneficial strategies.
Sources:
For RV experience: https://www.thewanderpreneurs.com/blog/rving-in-los-barriles-bcs-mexico;
For Los Barriles Urban Plan: https://www.lapaz.gob.mx/images/marco-normativo/pdu-los-barriles/4_Estrategia.pdf
For income data: https://www.inegi.org.mx/