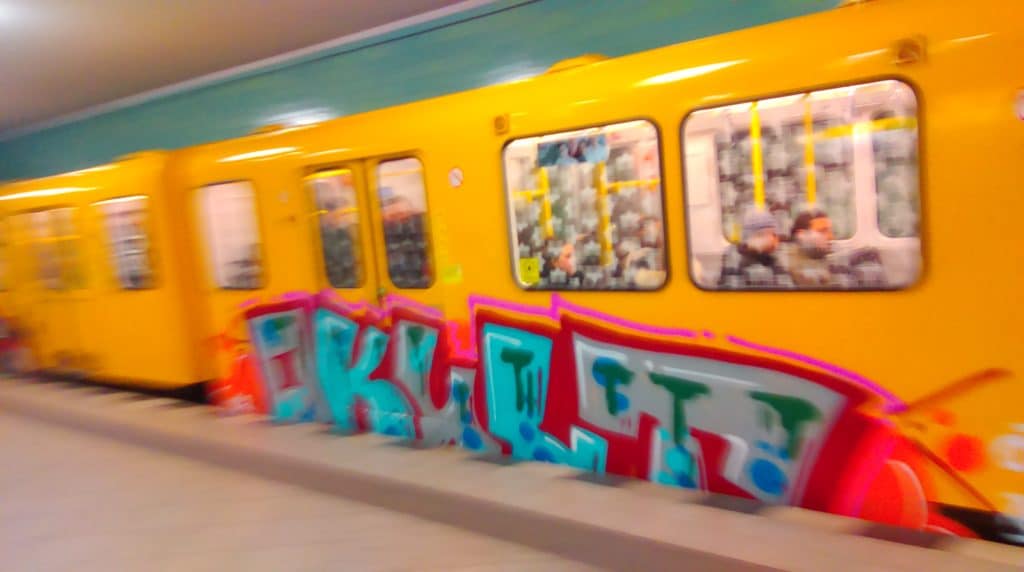 They roll day in, day out. And day in and out wear colorful Graffiti on their panels. The Berlin transport services (BVG) are responsible for the subway, trams and buses in Berlin and the surrounding area. They manage the largest subway network in the German-speaking area, which includes Austria. But in addition to the distinctive yellow of the trains, they are as well-known worldwide for their colorful graffiti…
In an interview with the local newspaper Morgenpost, BVG director Sigrid Nikutta expressed her indignation at the increasing acts of vandalism at the panels of the subways. According to the article in the Morgenpost, graffiti statistically affects every subway – every 2 months. Calculated down to approximately one month, this amounts to around 650 graffiti per month for a pool of around 1300 cars.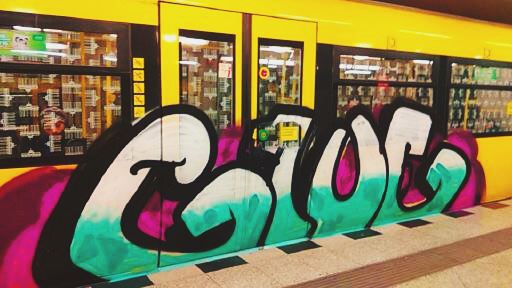 "Because you love it as well?": An intern scandal erupted when a video of the famous 1UP-Crew revealed that security personnel had not intervened even though the sprayers had been caught red-handed. – They got filmed
A passion filling the panels of the trains
On 29 June, it really got down to business: Thirteen sprayed subway cars and a painted total area of 240 square meters were the result. Such peak days can hit quickly again with the arrival of train writing tourists. Two months earlier alone, on 1 April during a general strike of the BVG, all records got broken. 140 colourful sprayed subway cars were the result. Some sprayers even expressed solidarity with the railroaders and decorated the subway cars with political sentences.
"Because we love you"

Slogan of a BVG campaign
"Because we love you" – The award-winning advertising campaign (and as well known for some copyright abuses) of the BVG is a strong message. And it's something the vandals share as well: The paint on the yellow and the walking through the underground shafts. How can they not love Berlins subway? In 2017, the ZGM crew realized the slogan on a Wholecar which appears at the end of their video (05:03).
But at least not alone
Not only the Berlin public transport company sees itself confronted with more and more graffiti. Also, the german railway company and in the case of Berlin the Ring-Bahn can notice the rise in paintings on their trains.