The new Pinakothek in Munich, an emblematic cultural institution of the southern German state capital, closed its doors at the beginning of the year. The museum, which housed works by Vincent van Gogh, Gustav Klimt and Goya, urgently needed renovation.
Water soaks through the roof when it rains heavily, while the walls are covered with asbestos, a harmful material once used for isolation of buildings. According to Bayerischer Rundfunk, the technology used to ventilate and air-condition the rooms is also outdated, which is why the building will remain closed beyond 2025. The current estimated reopening is set for 2027. The financing of the construction costs amounting to 220 million euros was approved by the Bavarian state parliament.
Huge visitor flow and crowning final guided visit

In order to give all those interested in culture the chance to say goodbye to the masterpieces from the 19th century, admission was free from 17 to 30 December. This led to a huge stream of visitors, which spread as far as Barerstraße at 11 o'clock in the morning, on the last day. The crowd then shifted in part to the old Pinakothek and the other cultural areas in the museum quarter.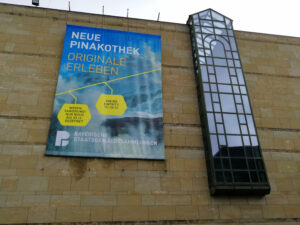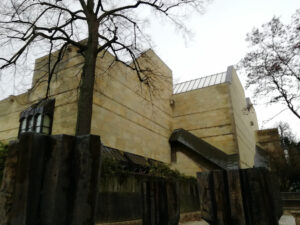 The last day of the Neue Pinakothek was concluded with a large farewell tour. General director Professor Doctor Bernhard Maaz talked about sculptures and classicism up to Rodin, while the art mediator Doctor Alina Langer gave an introduction under the motto "Under the Sun of the South. Vincent van Gogh", for those interested in the opportunity to learn something about Expressionism.
But the most important works in the collection of the Neue Pinakothek won't disappear . Some of them will be preserved in the Schack Collection and in the east wing of the Alte Pinakothek for the public. The other works are expected to be exhibited in other museums of the Bayerische Staatsgemäldesammlungen.
The article is available in French and German.
The article was updated on 28.07.19. (Opening year and financing, source SZ)